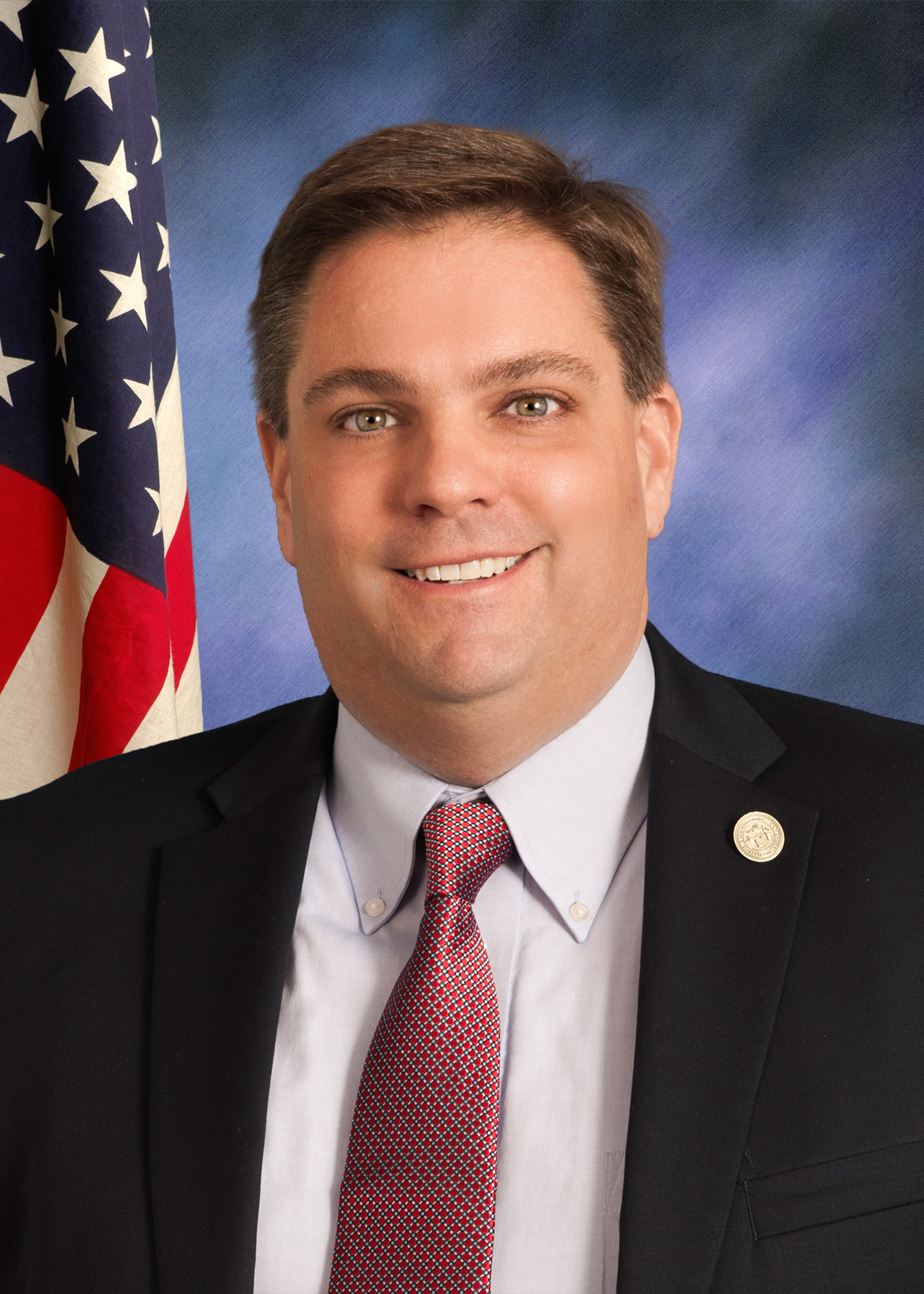 Chapin Rose was raised in central Illinois, along with his wife, Camille. Rose attended Charleston High School and received a Bachelor's Degree in Political Science with an emphasis in Economics from the University of Illinois. After graduation, Rose attended the University of Illinois College of Law. Before being elected to the legislature, Rose served as a Senior Assistant State's Attorney in Champaign County where he prosecuted felony crimes.
Prior to becoming a member of the Illinois Senate in 2013, Rose served in the Illinois House of Representatives from 2003 until 2013. Rose is currently the ranking Republican on the Senate Appropriations Committee.
Rose was selected to participate in the inaugural class of the 2012 Edgar Fellows Leadership Program. He has also been cited numerous times by the Illinois Farm Bureau and small business groups for his work in supporting pro-job creation and pro-agriculture policies in Springfield.
Rose and his wife, Camille, live in Mahomet and have four children.
EXPERIENCE
State Senator, State of Illinois
51st District, January 2013-Present
Current Committee Assignments:
Minority Spokesperson – Appropriations
Member – Appropriations – Education
Member – Insurance
Member – Judiciary
Member – Transportation
State Representative, State of Illinois
110th District, January 2003-January 2013
AWARDS/HONORS
Bowhay Fellowship Award 2003 – Midwestern Legislative Conference
Freshman Legislator of the Year – Illinois Health Care Association
Legislator of the Year – Illinois Drug Education Alliance (IDEA)
Member – House Republican Rural Economic Development Task force
Co-Chair – House Republican Methamphetamine Task Force
Past By-Laws Committee Chair – Legislative Fire Caucus
University of Illinois Fire Services Institute: Graduate of the "Legislator's Fire Academy" 2003
Illinois Farm Bureau Activator "Friend of Agriculture" Award Recipient – Each Term of Office
Illinois Alcoholism & Drug Dependence Association: "Legislative Leadership Award" 2005
"Illinois Jaycees Ten Outstanding Young Persons" Award:  2005
Douglas County Regional Prevention Group: "Certificate of Recognition" for Methamphetamine Awareness in Central Illinois: 2006
Illinois Reading Council:  "Illinois Legislative Award" 2005 – 2006
Illinois Civil Justice League: "Friends of Fairness" Award: 2007
Illinois Health Care Association: "Legislator of the Year" Awarded: 2006 & 2007
Illinois Dollars for Scholars: "Lincolnland Legends Award" 2006
Illinois Association of Fire Protection Districts: "Legislator of the Year" Award: 2006
Member Special Investigative Committee Regarding the Impeachment of Rod Blagojevich
Illinois Council on Long Term Care/ Illinois Health Care Association: "Legislator of the Year" 2007
Illinois Chamber of Commerce: "Champion of Free Enterprise" Award: 2007 – 2008
Association of Illinois Soil & Water Conservation Districts: "Friend of Conservation" Award: 2009
Illinois Bankers Association: "Outstanding Legislator" Award 2009
Association of Illinois Soil & Water Conservation Districts: "Legislator of the Year" Award: 2011
Chairman, Legislative Ethics Commission: 2010 – 2012
Member, House Redistricting Committee: 2010 – 2011
National Federation of Independent Business: "Guardian of Small Business Award" 2011 – 2012
Illinois Education Association Region 9: "Friend and Advocate" Award: 2012
Inaugural Class of the "Edgar Fellows Program" 2012
Illinois Leadership Council  for Agriculture Education's -Jim Guilinger Legislative Award-2013
Friend of Agriculture Award from the Illinois Farm Bureau 2014
Guardian of Small Business Award from the National Federation of Independent Businesses (NFIB) 2014
YMCA Legislative Hero Award 2015
Friend of Agriculture Award 2016
Guardian of Small Business Award 2016
Conservative Achievement Award from The American Conservative Union 2016
John W. Maitland Jr. Biotechnology Leadership Award from the Illinois Biotechnology Innovation Organization (iBIO) 2017
Friend of Agriculture Award (2018)
Champion of Free Enterprise Award from the Illinois Chamber of Commerce (2018)
OTHER EXPERIENCE
Adjunct Faculty, Eastern Illinois University – Department of Political Science – Fall 2004
Champaign County State's Attorney, Urbana, IL
Senior Assistant State's Attorney, December 2001 – January 2003
Accelerated Disposition Program
 Felony Case Load
Assistant State's Attorney, November 2000 – December 2001
Child Support Enforcement Alliance, October 2001 – December 2001
Traffic Division, November 2000 – October 2001
DUI Prosecution and trial experience
EDUCATION
University of Illinois College of Law, Champaign, IL Juris Doctor, May 2000
Moot Court Board
Phi Alpha Delta Legal Fraternity
Client Counseling Competition Winner
President, Irish Law Students Association
University of Illinois at Urbana-Champaign, Champaign, IL Bachelor of Science, August 1997
Major in political science with concentration in economics
Senior 100 – Top 100 graduating seniors at the University of Illinois based on academics, campus and community involvement
Student Trustee – 1994, 1995 academic years
Phi Delta Theta Social Fraternity
Golden Key National Honor Society
Illinois Student Government, Member 1993-1996
Governmental Affairs Committee Member
COMMUNITY INVOLVEMENT
Attends First Christian Church, Champaign, Illinois
Illinois Prosecutor's Bar Association, Past Member
Champaign County Republican Central Committee, Treasurer 2000-02
University of Illinois Alumni Association, Life Member
University of Illinois, LAS Recent Graduate Award 2003